Exploring Wine Regions
The
Book
series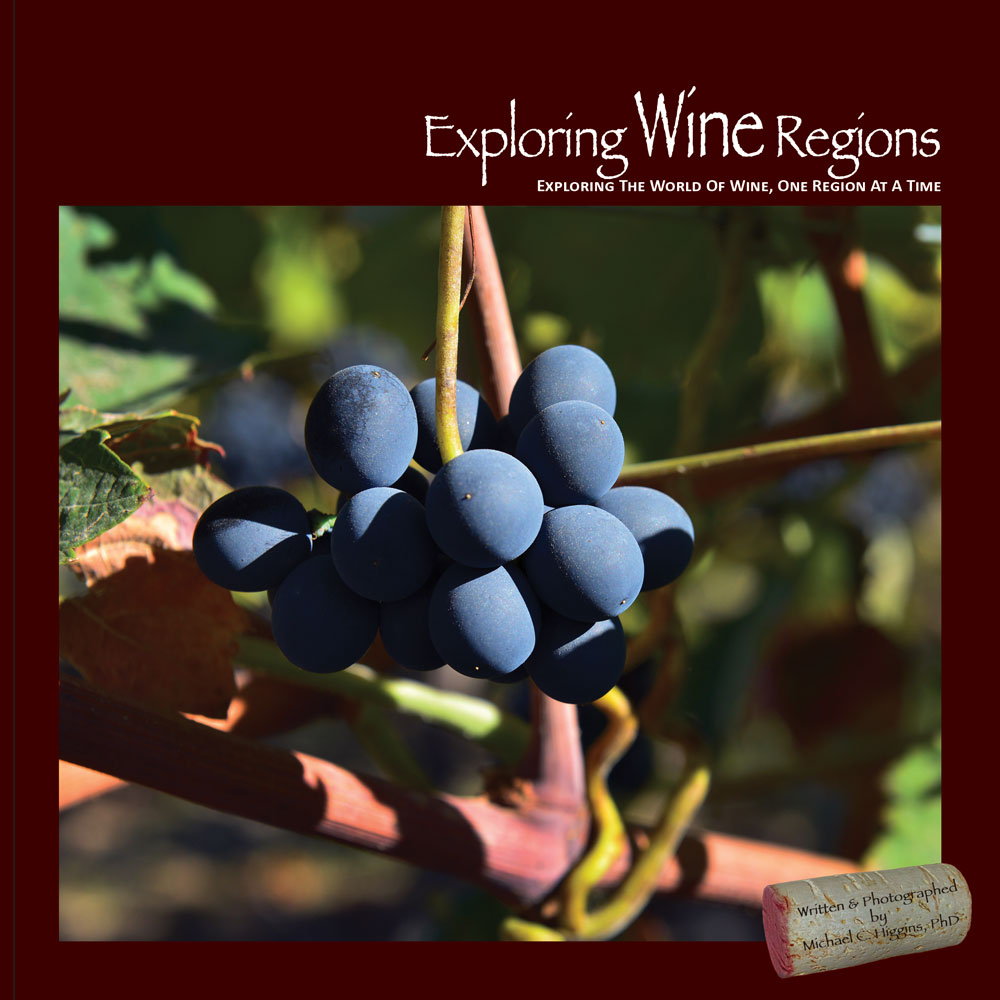 With over 20 years publishing books and magazines for travel, food and wine lovers, the Exploring Wine Regions book series brings forth the best of the best. By combining wine education, insider travel guide, breathtaking photography and personal commentary, our books are a comprehensive guide for wine, food and travel. Everything is taken from our own experiences and we show you how to enjoy the same unique adventures.
Each book represents numerous months on the ground, in the trenches, of each wine region. Tens of thousands of photos taken, hundreds of wines tasted, and extensive amounts of wineries visited. In the end, you get an incredible guide, coffee table quality, that offers you insider tips on where to go, where to stay, where to eat, and most importantly, how to find the wines you love.
Explore the world's wine regions at the tip of your fingers. Flip through the Luxurious Printed Edition in the comfort of your home or have the eBook Travel Edition with you wherever you go. Use your phone or tablet to guide you through the wine regions by clicking on active links for websites, addresses, phone numbers and emails for each of the wineries, restaurants, accommodations, activities, etc.
We offer autographed versions of the book and also a Deluxe Gift Box Edition which comes in a beautiful fabric slipcase with gold foil lettering.Volume discounts are available for wholesale and volume gift purchases.
Exploring Wine Regions – Argentina is our debut book that has won "Best Travel & Wine Book 2016" and "Best Travel Book 2017". This first book of the series sprung from my personal quest to find out: Why I have never meet a Malbec I didn't like. What is Argentina's secret to producing the best Malbec?
Argentina offers so much more than the Malbec. Our journey unveiled the Bonarda, Tempranillo and Torrontés just to name a few. And tango. Wow! A most beautiful dance to go with the beauty of their people and landscape. There is so much to see and do here. Jump into all the adventures Argentina has to offer.
Follow us to the top three wine regions of this magnificent country. Mendoza produces extraordinarily great Malbec that put Argentina on the map as the fifth largest wine country in the world. Salta boasts the highest elevation vineyards in the world. And Patagonia makes delicious Pinot Noirs thanks to its cool climate.
Come inside and see firsthand Familia Zuccardi, Valentin Bianchi, Achaval-Ferrer, Bodega Salentein, Humberto Canale, Bodega Colomé, Del Fin Del Mundo, and much more.
A must-have book for those wanting to explore one of the world's top wine regions. And learn the answers to my burning question.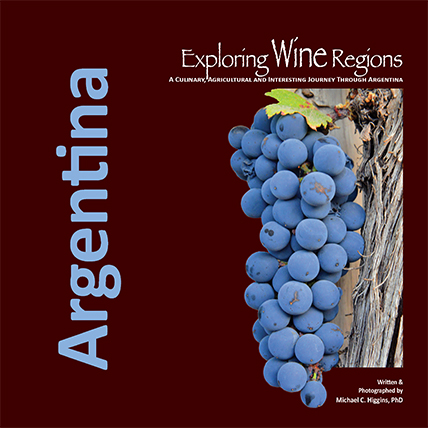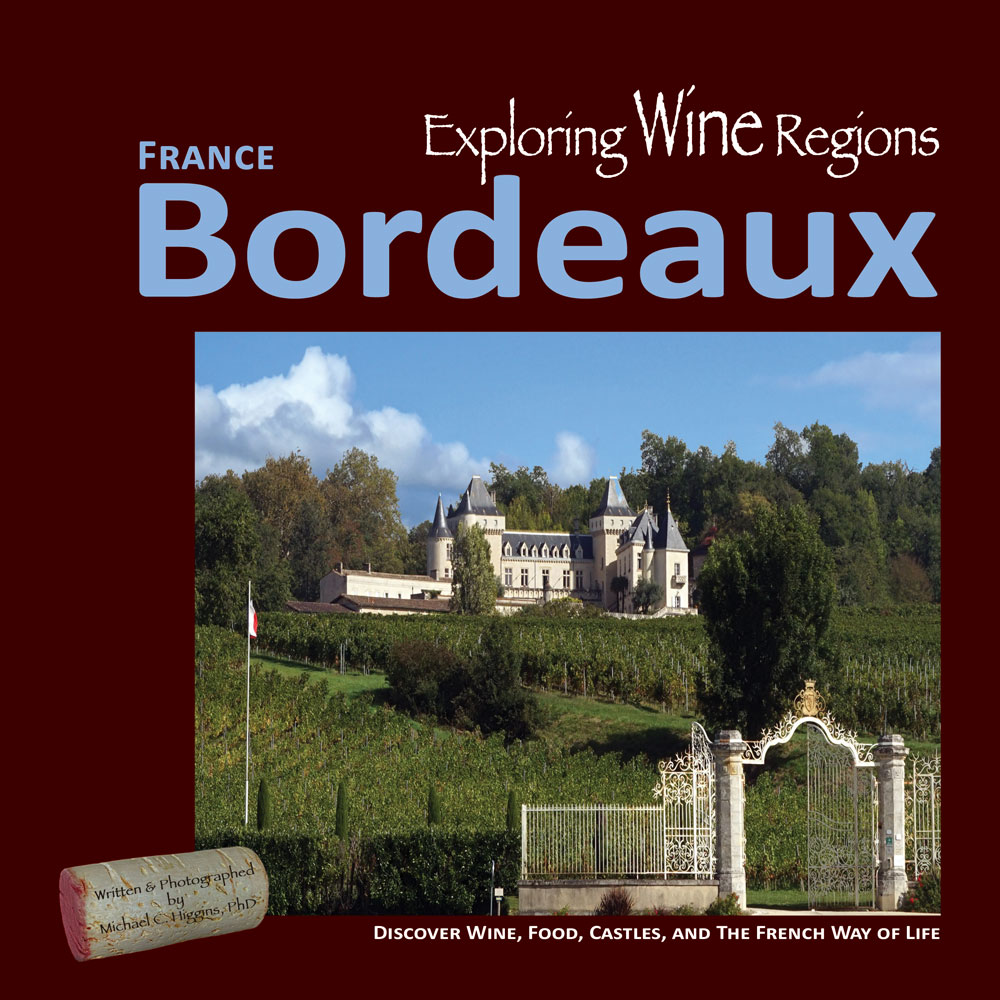 Exploring Wine Regions – Bordeaux France is the second book in its series taking you on a journey exploring the long and fascinating history of wine, gastronomy, castles and joie de vivre, the French way of living life.
Bordeaux wines are presented by each region separately to better understand their nuances. We help you navigate your own way through this historic wine region with detailed maps, insider tips and by highlighting the chateaux, including the ones where you can stay in their castles, enjoy their restaurants and unique tourism experiences.
Travel through the Médoc (Margaux, Pauillac, etc.), Graves (Pessac-Léognan and Sauternes), Saint-Émilion, Pomerol and Fronsac, and discover Chateau Y'Quem, Chateau Latour Petrus, Chateau Margaux, Chateau Cheval Blanc, Chateau Mouton Rothschild, and more. And marvel in their medieval cities and villages.
Everyone can learn how to develop a palate to appreciate the finest wine and food the French has to offer. This is a must-have book for expanding your knowledge of Bordeaux and its wines.
Exploring Wine Regions – California Central Coast is the third book in the series exploring a lesser-known area of the wine regions in California. Most everyone knows of Napa Valley and Sonoma County; however, the Central Coast Wine Regions are producing top-level, high-quality wines, and the tourism is extraordinary.
Twenty million years ago, the Pacific Plate arose from the Pacific Ocean hitting the North American Plate (Canada, United States and Mexico) leaving a sliver of land above the water along California's coast south of San Francisco. This sliver of land has its own very special terroir highly conducive to making high-quality wines. This book takes you on a journey to discover these amazing wines.
Also, the tourism along the central coast of California is unmatched. The beaches, mountains and valleys are ever so enchanting. The wineries are engaging, have lots of tourism activities available, and are especially inviting and friendly, unlike other wine regions. It's not uncommon to find the vintner or winemaker at the tasting room wanting to share their stories and their love of wine with you.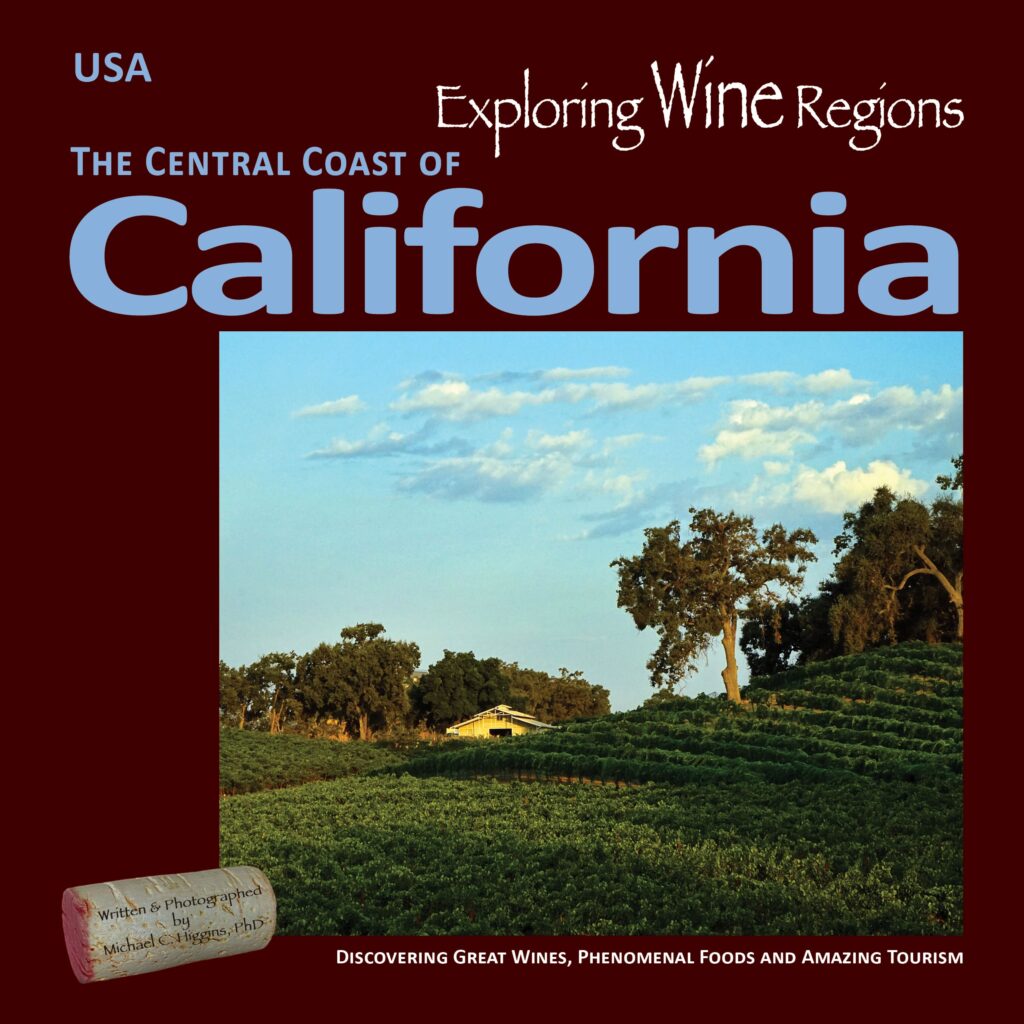 Exploring Wine Regions – Mexico is the fourth book in the series, this time exploring some unique regions in México where excellent wines are being produced and phenomenal cuisine and culture are captivating.
Are you familiar with Valle de Guadalupe in Baja California? It is a wine region valley inland from Ensenada México, an hour and a half south of the San Diego international border. Valle de Guadalupe enjoys the same marine influence on the wine regions as are occurring along the entire coast of California. The Pacific plate running along the edge of California also includes Baja California México, Having the same very special terror of the California Central Coast wine regions.
Okay, so you might be suspicious of the wines from México. I felt the same way. Until I started reading the great reviews from prominent wine critics that made me realize something is going on there. And then to find out that wines from Valle de Guadalupe are now on the famous French Laundry wine list, I had to go explore and discover. Now that I have visited many wineries there, and tasted a significant number of their wines, I have figured out which varietals do really well there and which wineries have the great wines. This is what this book does very well in guiding you in the right direction.
Also, the quality of food in this valley is beyond your imagination. You can find cuisine here at the same top-level quality you find in Los Angeles, New York, Chicago, and San Francisco. At a significantly better price. As one winemaker said to me, the chefs in this valley are setting the high standards that is motivating winemakers to higher levels of quality wines.
We will also explore other wine regions in México. For example, Guanajuato, a mountainous region in central México that is one of the newest up-and-coming wine regions surrounding the charming colonial-style town, San Miguel de Allende with its vibrant wine scene, outdoor markets, artisans, and a very delicious gastronomic scene.
Coming soon… expected to be published in 2024.
Exploring Wine Regions – Greece is the fifth book in the series exploring the spectacular islands of Greece for their beautiful wines and foods. Have you seen the names of their grapes? For example, Xinomavro, Assyrtiko and Moschofilero. Apparently, the Crete Island is one of the best destinations for us wine lovers, with about thirty-five wineries on the island primarily producing the indigenous varieties of Vidiano, Vilana, Malvasia, and Kotsifali. They have 4,000 years of Cretan winemaking tradition that will be interesting to discover.
What we know for sure is that the food is incredible delicious, the islands stunningly beautiful, the Greek people are warm and friendly, and an ancient history of winemaking and mysticism will be so fascinating to uncover.
We are expecting a two-year journey to complete this book, estimating a 2026 publishing date.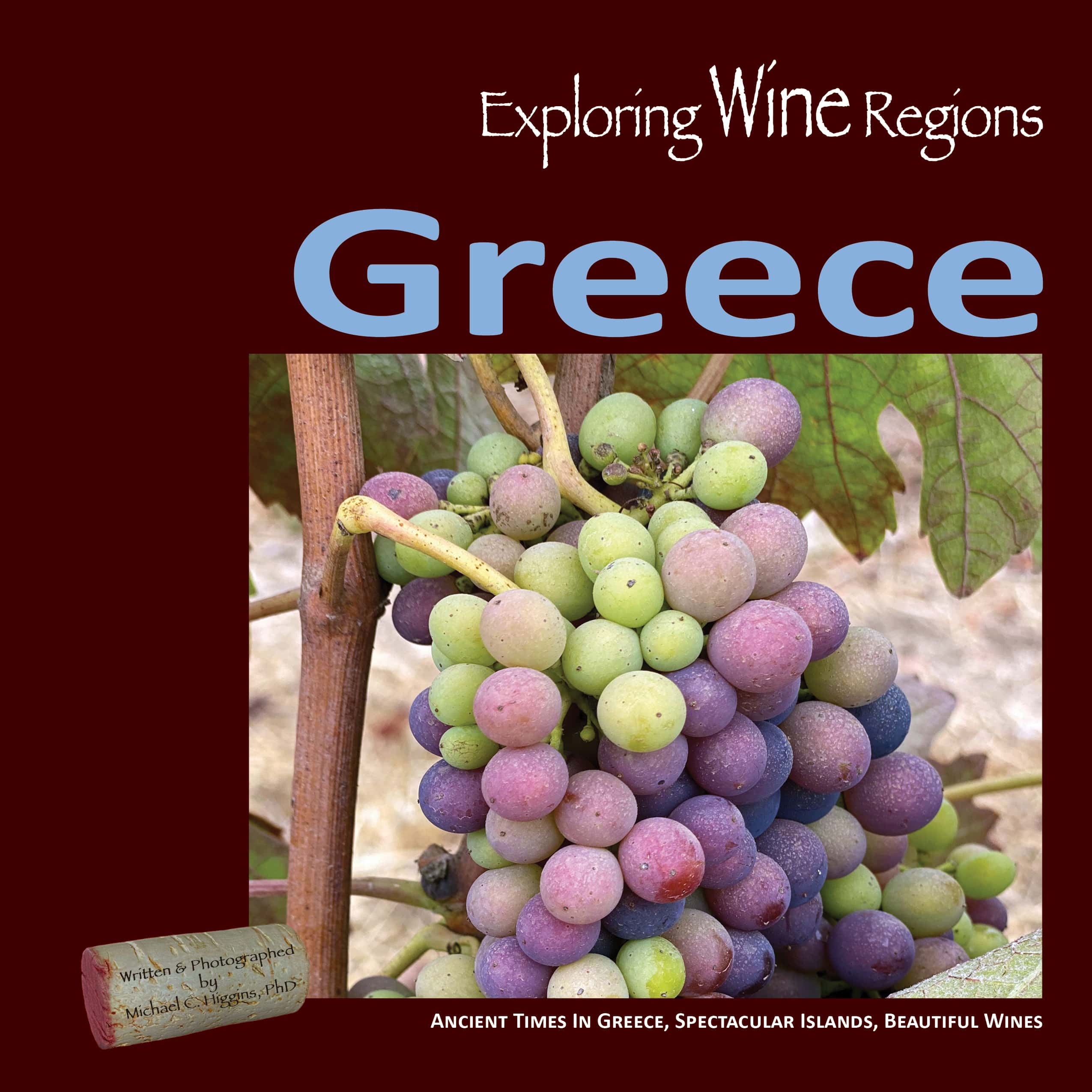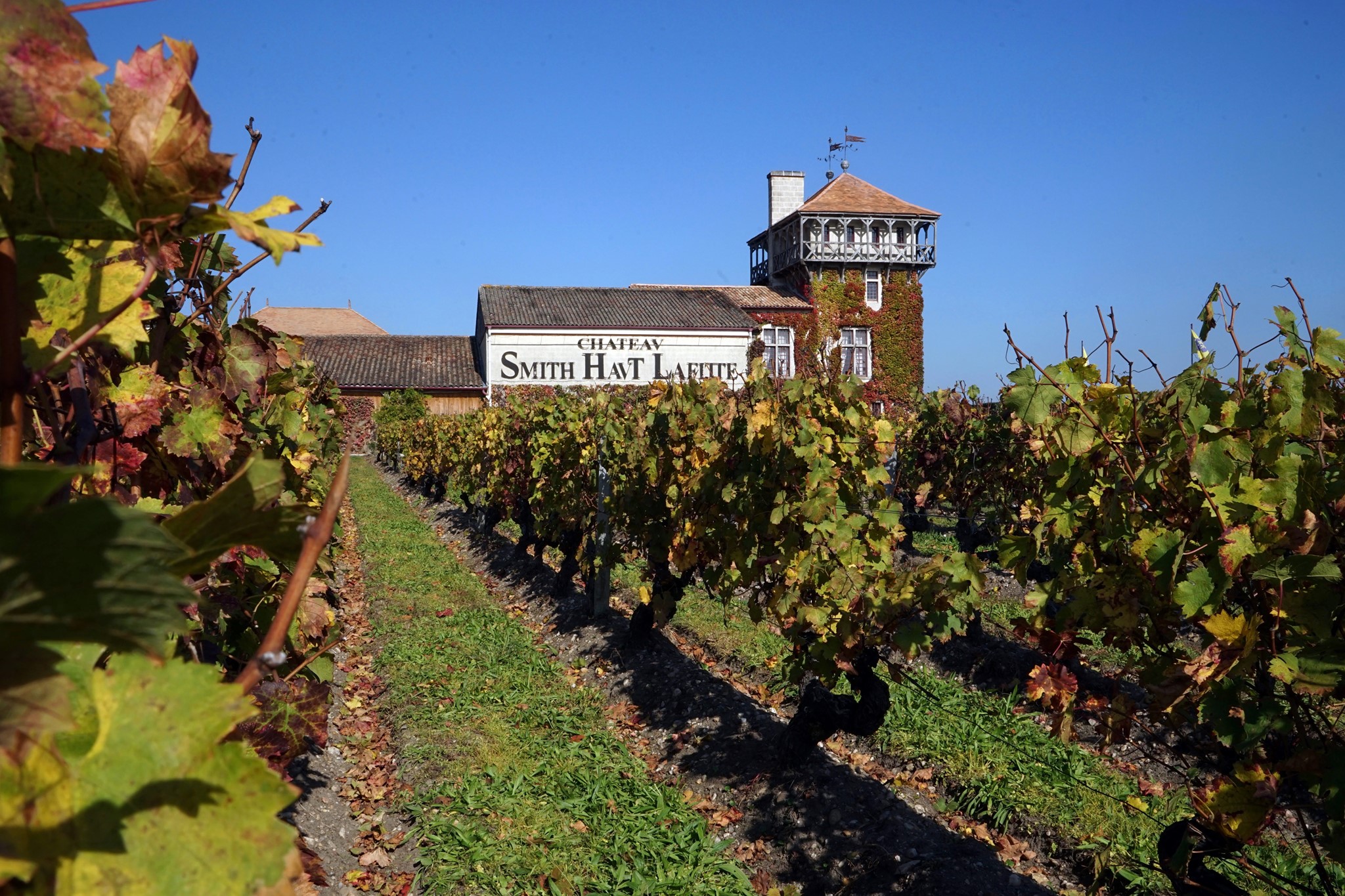 Other Books We Recommend (plus cool stuff too)
We have relationships with Apple iTunes and Amazon Marketplace to bring you other print and digital books on the topics of wine and travel. Plus, accessories and other fun stuff. Enjoy!