Perfect Wine Gifts Are No Longer Difficult To Find
As a wine lover myself, I can tell you that anyone who likes wine will always appreciate a wine gift. There is just something about wine that is always happy! And the person does not have to be a connoisseur either, as introducing them to more wine ideas are always appreciated. Wine is a learning experience.
I have assembled eight great wine gifts that you cannot go wrong in giving. Plus, I have made specific arrangements to get these gifts at special pricing just for us. So enjoy the giving, and don't forget yourself. Most of these gifts you will probably want for yourself too.
The Ultimate Wine Lovers' Book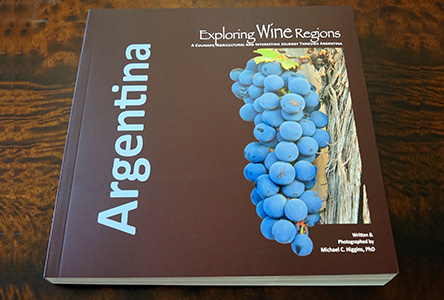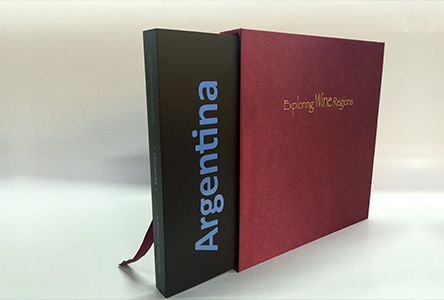 Exploring Wine Regions – Argentina
Written & Photographed by: Michael C. Higgins, PhD
First, let me be biased. I have spent the last three years of my life dedicated to creating this book. And I must say so myself… it is really a good book. I promise you will love it. I have over 550 of my spectacular photographic images in this book. I have written both the technical information that gives you the inside track to experiencing the wine regions yourself, and many entertaining and romantic stories that will make you fall in love with this country and its wine.
Exploring Wine Regions – Argentina… 352 full-color pages. This first edition explores Argentina's top three wine regions, Mendoza, Salta and Patagonia. The book is a beautiful coffee-table quality book that is also a detailed travel guide. Packed with spectacular photography, entertaining stories and a very educational journey into exploring Argentina, with top-chef food and wine adventures in Buenos Aires, including Tango!
Thirteen weeks in Argentina, three years researching, all during harvest time, working with people who are at the forefront of wine and wine hospitality… researching, writing, designing, and producing this spectacular book. Today, we now have a one of a kind insiders guide to Argentina's wine regions like never seen before. If you have any interest in Argentina wines, Malbec or other varietals, and especially if you want to travel to Argentina, this book is exactly what you need.
This book details all the information you need to travel to Argentina's Wine Regions. Names, addresses, phone numbers, websites, email addresses, languages spoken, and more… of the wineries, hotels, restaurants and other culinary opportunities. Also numerous outdoor activities. Maps of all the regions are included. Winemakers, agronomists, oenologists, sommeliers, chefs, and more, are included throughout the book. Each winery has Michael's personal "Favorite Pick" of the best wine, along with the entire lineup of their wines.
This book is written for both the beginning wine lover and the advanced wine professional. Even if you did not drink wine, this book offers a variety of extraordinary experiences in culinary, romantic, cultural, and outdoor adventures. The book starts at the basics of winemaking and the basics of what makes Argentina special in the wine world. And for the experienced professional, this book digs deep into the micro-appellations and sub-regions and their special characteristics. Innovative and cutting-edge oenologist provide their insight into making unique and spectacular wines. It is a 352-page education into a culinary, agricultural and interesting journey through Argentina.
Get the Books here
2 – Handcrafted Wood Inlaid Corkscrew
Makes Him Proud To Open The Bottle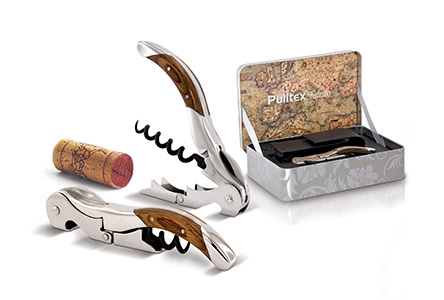 I personally use this corkscrew as my everyday bottle opener at home. I just love the inlaid wood. It looks so classy. And I like opening wine the old-fashion way with a corkscrew. The technology in this professional wine tool makes taking out the cork very easy. Plus, when someone is watching, they will notice the workmanship and quality that will reflect in the wine experience they are about to encounter.
This beautiful Inlaid Wood Corkscrew has a handle made with Zamak (a superior quality alloy of zinc, aluminum, copper and magnesium) with natural oak wood inlaid in the design. It has a teflon-coated stainless steel spiral, a stainless steel micro-serrated cutting blade, and the revolutionary double lever patented design made of polished steel. This corkscrew is a work of art, as well as a professional wine tool.
Get your Inlaid Wood Corkscrew here
3 – Bling Bling Prettiest Corkscrews
She Will Love You
If bling is your thing, then this is the ultimate corkscrew. Wild with colors. A rainbow of Swarovski Crystals inlaid into the handmade handle. Guaranteed to get lots of attention. Uninhibitedly beautiful!
This elegant Swarovski Rainbow Crystal Corkscrew has a handle made with Zamak (a superior quality alloy of zinc, aluminum, copper and magnesium) decorated with a rainbow of Authentic Swarovski Crystals inlaid into the design. It has a teflon-coated stainless steel spiral, a stainless steel micro-serrated cutting blade, and the revolutionary double lever patented design made of polished steel. This corkscrew is a work of art, as well as a professional wine tool.
Get your Swarovski Rainbow Crystal Corkscrew here
4 – Hard To Find – Argentina Malbec – From 150-Year-Old Vines
You can never go wrong giving Excellent wine to a wine lover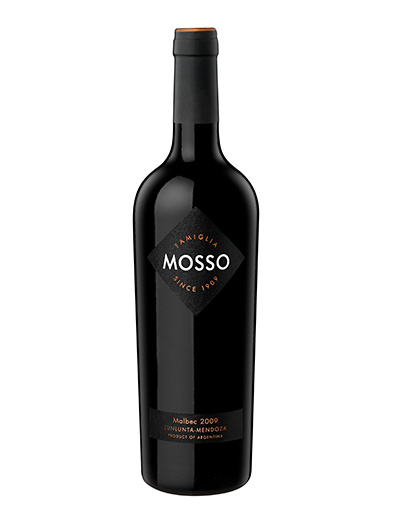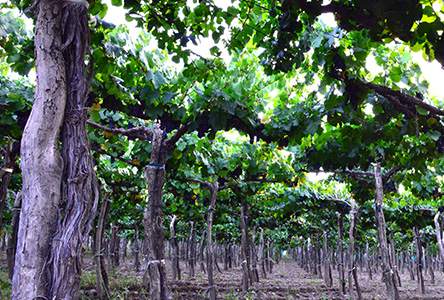 100% Malbec – 100% Argentina – 150-Year-Old Vines
Malbec is the grape that made Argentina famous and has caused Argentina to grow to become the fifth largest wine producing country in the world. Malbec is a French varietal, one of the five grapes used in Bordeaux Wines from France. Malbec is not commonly found anymore in Bordeaux wines today because it has been difficult for the French to keep these grapevines alive. In Argentina though, Malbec thrives! In fact, Malbec takes on new, very attractive, flavor characteristic created in the high elevation terroir of Argentina.
I am in love with this Mosso Malbec wine. The grapes came from 150 year-old vines. The wine takes on a smooth rich quality you can only appreciate from these very mature vines. This wine is everything you ever loved about Malbec, and a lot more. The Familia Mosso's story began in 1860 when Francisco Mosso and his family immigrated from Italy to Mendoza and became devoted to viticulture. They produced a Turin-style Vermouth, which years later became famous and gave immense prestige to the Mosso name. In 1909, the family built their own winery in Lujan de Cuyo, Mendoza where they produced Malbec for 82 years, eventually having to close its doors due to economic instability. In 2002 Ernesto Mosso and Pablo Mosso, Francisco's great-great grandchildren, revitalized the family tradition of producing wines. Their flagship wine is Malbec, produced from the old vines grown on the family's small 18-acre vineyard where they have resided since 1932. Living amongst their vines, the Mosso family carries on the passion their ancestors first brought to Mendoza over 150 years ago. You can read the full story on page 44 of my book, Exploring Wine Regions – Argentina.
Tasting Notes – Aromas of crushed boysenberry, vanilla and gardenia. Full-bodied and complex. Fresh plum, fig paste and hints of toasted oak and mocha lead to graceful tannins, lingering finish. Only 1,200 cases produced. Not easy to find in the USA. I have the connection, so I made the deal, and the price is amazing.
Get your Mosso Malbec here
5 – Hand-Made Wine-Carrying Bags – The Perfect Bag To Give Wine
Take Wine With You In Style – & – Give Your Wine Gifts In A Customized Wine Bag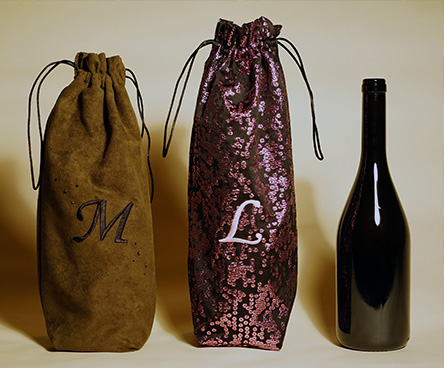 There is nothing like showing up at a party or restaurant with your own custom-made designer wine carrying bag. These bags will make a statement wherever you go. You choose from many designer fabrics, and you can choose to monogram or not. When giving wine, this is the perfect wrapping that will be kept and used for years.
Each wine bag is hand-made by designer Denise McMillan, a world traveler, who is always in search of the next most interesting fabric she can discover and add to her unique collection for custom-designed wine and travel bags. For Denise, planning to visit a fabric manufacturer in Barcelona is just as important as planning a visit to the Eiffel Tower in Paris. She is a fabric junkie!
Get your Designer Wine Bags here
6 – Most Unique Gift – Wine Lovers Always Have Open Wine Bottles
The Antiox Reduces Wine Aging Better Than Anything Else!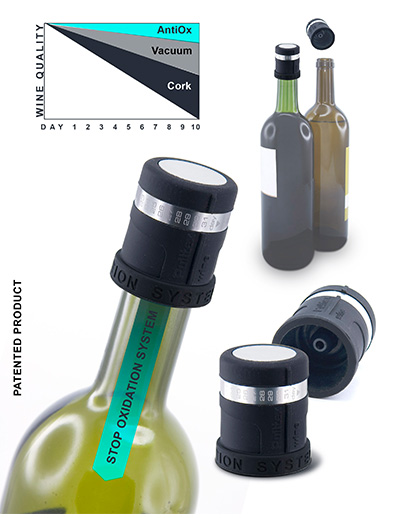 I love using fancy bottle stoppers for my unfinished wine bottles. They look cool and they help preserve the wine until next time I want more. Until… I got an AntiOx Stopper. It seems to stop the wine aging completely. Here is what I learned…
The AntiOx Stopper is a revolutionary device which has a patented system within its inner parts to stop the oxidation of the wine inside the bottle. The silicone based stopper contains an active carbon filter inside which effectively interrupts oxygen from interacting with the wine. Once a wine bottle is closed with the AntiOx Stopper, the oxidation of wine is interrupted with oxygen no longer present to the wine, and no longer producing acetic acid nor damaging the wine. This is a revolutionary device to keep your open bottles of wine for long periods of time without them turning to vinegar or producing unpleasant smells. And it works way better than the vacuum systems that apparently sucks the oxygen out. This concept actually interrupts the oxygen so it no longer exists inside the bottle. This devise has a metal ring around its circumference to be turned to the day the wine is opened (31 days of indications) to keep track of the number of days.
Talk about the perfect gift. None of your friends is likely to have the AntiOx Stopper. You will be remembered every time they open bottles of wine. By the way, the AntiOx Stopper is made in Spain and is recommended by the Spanish Academy of Sommeliers.
Get the AntiOx Stopper here
7 – Wine Travel Suitcase – The Ultimate Wine Luggage
The Safest Way to Bring Wine Home As Checked Luggage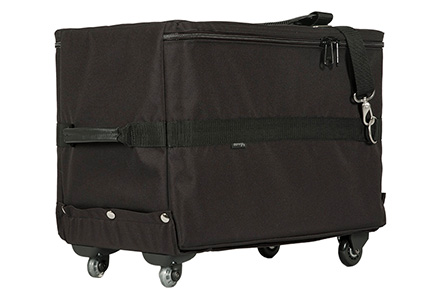 The Ultimate Wine Luggage is the perfect gift because shipping wine is very expensive due to the nature of being fragile and heavy. Plus, it is time sensitive with unknown risks in handling and exposure. If you have read my book Extra Chapters – My Insider Secrets, you understand the details of how to bring two cases of wine per person (24 bottles) home from your wine region explorations for free. To do this, you need either a High-Performance Wine Shipping Box or this Ultimate Wine Luggage.
The Ultimate Wine Luggage counts as your "checked luggage" within the 50-lb airline limit (wine and luggage combined), and is airline baggage-handler proof… so you can feel secure your wine will make it back home with you, eliminating the temperature and handling risks associated with pre- and post-flight handling occurring during traditional shipping. Holds 12 bottles.
I personally chose this manufacturer to build this Ultimate Wine Luggage for us. Each luggage is made by hand, to order, custom built just for you, and made in the USA. Each luggage is personalized with your name or initials embroidered. This luggage is likely better than the regular luggage you own, because the quality is so high the manufacturer gives us (you) a lifetime guarantee. The luggage is actually made of Ballistic Nylon used for Bullet-Proof Vests. This is why I named it the Ultimate Wine Luggage… perfect for carrying your wine as checked luggage. It will protect your most precious wine and last forever.
You know your friends do not have this wine luggage. Give them a gift as special as the wine they want to bring home from their trips.
Get the Ultimate Wine Luggage here
8 – Book A Wine Region Trip Now
The best way to give Wine, Is to Take Your Friend/Lover to The Wine Region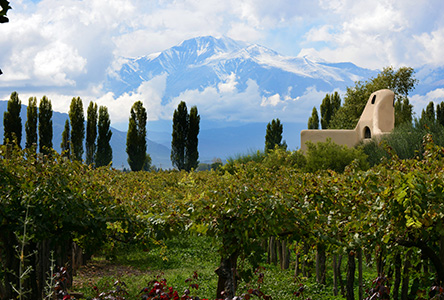 Is it time to explore the wine regions? Ah yes, it is always time! Simply create an interesting itinerary (my Exploring Wine Regions book will make it very easy) and then go to our website to book your trip. A search engine is in place on the website for you to find the right airline, the perfect wine region lodge/hotel/resort and a car rental at the lowest online discounted rates.
Powered by Priceline.com, this search engine gives you access to the best possible pricing for wine region trips. Priceline has also created special package deals available through our website. And, everything is supported by their world-class customer service.
Book Discounted Travel to the wine regions here
Bonus – The Ultimate Gift Of Travel
Take Your Special Friend On A Wine Region Exploration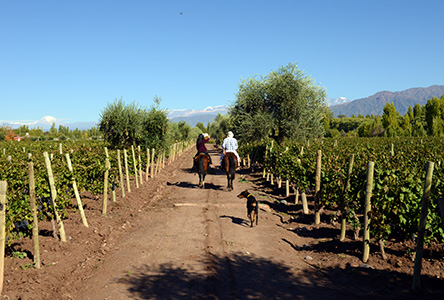 OK, I just had to add this bonus wine gift for those of you who want to give the ultimate wine gift… a trip to Argentina with me! During my 13 weeks in Argentina, I created the most amazing connections and friendships in Argentina… with leading vintners, winemakers, sommeliers and chefs, and other professionals in wine, hospitality and tourism. This is in addition to my 20 years of involvement with wine and travel publishing, and the daily interaction I have with my love of wine. All of these lead to a most knowledgeable and interesting exploration of Argentina from an insider's perspective.
I will introduce you to the most interesting people and spectacular wines. By having me along, you will be hanging out with the movers and shakers of wine. This is a remarkable experience that can be designed to be the most over-the-top experience ever! By giving this ultimate gift, you are giving someone the most precious experience of a lifetime. And if you want to travel by yourself instead, I will help you create a customized itinerary of extraordinary nature.
Discuss a customized Wine Region Adventure here
Written by Michael C. Higgins, PhD, author/photographer of Exploring Wine Regions – Argentina, a 352-page travel guide, which details an insider's perspective to Argentina's wine regions with more than 500 beautiful color photographs. If you love wine, make the time to go to Argentina. You are going to have a wonderful time for sure!